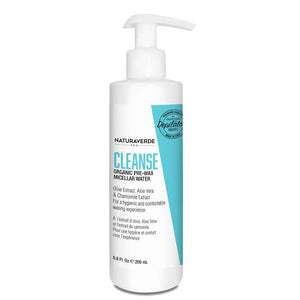 Pre-Wax Cleanser. 
A delicate and natural Micellar Water with extract of olive that effectively cleanses skin before depilatory waxing. Gentle formula removes make-up, dirt and perspiration. Formulated with Organic Chamomile Oil, Organic Oats, and Organic Aloe Vera. 
Use prior to all waxing services. 
For a hygienic and comfortable waxing experience.